Enjoy a Rush of Fruit Flavor!
Fruit RushⓇ drinks are bursting with flavors your whole family will love. With delicious flavors like Fruit Punch, Orange, Grape and many more, there's something for everyone!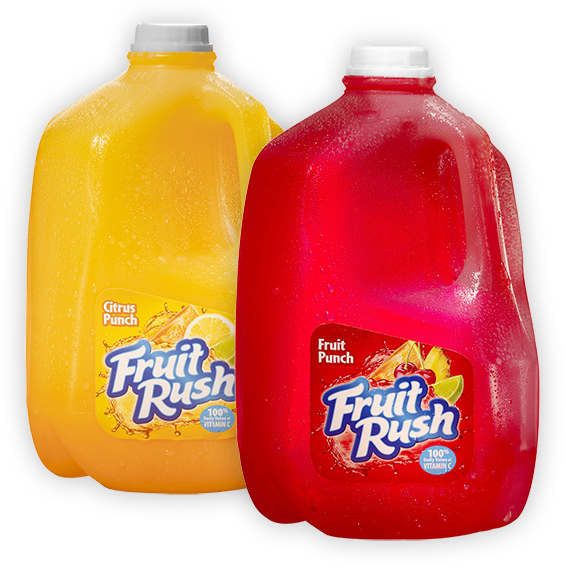 Questions? Comments? We'd love to hear from you. Call 1-800-395-7004 weekdays 8 a.m. – 5 p.m. CST, excluding holidays.
More of a letter writer?
Send us one at:
DFA Dairy Brands Consumer Affairs
P.O. Box 961447
El Paso, TX 79996
Fruit-flavored drinks rushing with the fruity refreshment your family loves!